PODCAST | Cristiana Palmieri interviews Rachael Belle Myers, director, writer and producer of First World Problems from the 2nd Reel Time International Online Film Festival.
To listen to the interview, click on the ► icon on the right, just above the picture
Rachael Belle Myers' unique zeal for expression found a brilliant and timely outlet through poetry, screenwriting and more recently as a filmmaker. She is emerging as a promising Australian writer and filmmaker who depicts the human experience with sharp and poignant realism.
In 2014, Rachael started Jaded Belle Productions and wrote, directed and produced her first short film titled Choice. In 2016, Rachael released First World Problems, a short film she wrote, directed and produced, which deals with a number of social issues affecting our society. In this interview, Rachael Belle talks about her outlook on life and her experience as a writer and a filmmaker.
FIRST WORLD PROBLEMS: Mike and Paul are two mates who meet each day in the park for a coffee and a break from the daily grind. As they share and discuss the problems they face in their day to day lives, they miss out on what's happening in the world surrounding them. Are they both too self-absorbed to see the world for what it really is? Or will they find a way to open their eyes and appreciate the lives they have?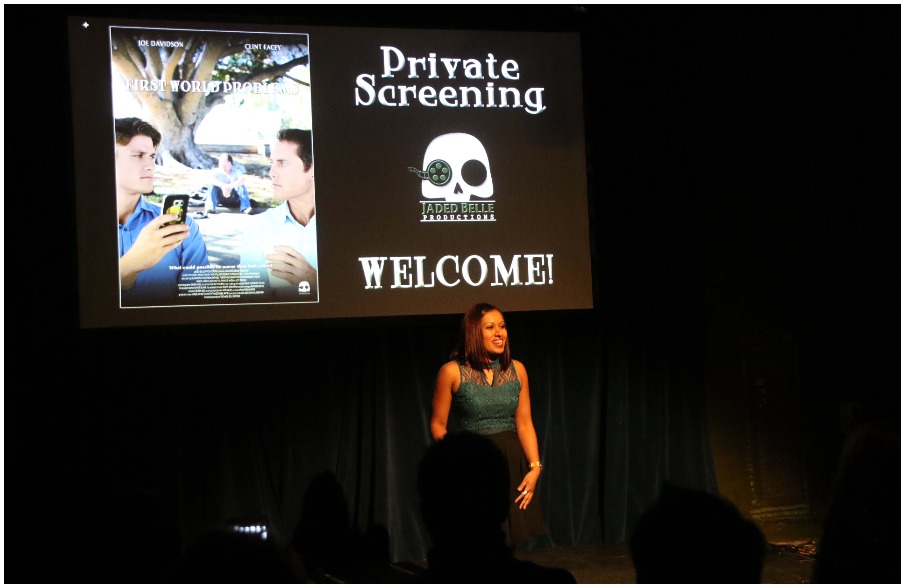 Standard Podcast
[ 9:55 ]